The 996 GT2 Porsche was a rear wheel drive only version of the turbo. The GT2 is significantly lighter than the Turbo due to the use of rear-wheel drive instead of all-wheel drive, and the lightening or removal of interior components. These changes made it extremely fast sporting 483 horsepower at 5700 rpm with a 3.6 litre engine. Accelerating to 60 mph in 4 seconds and reaching a top speed of 198 mph.
See Porsche Diagnostics for:
---
Also see porsche diagnostic software for:
Porsche Overview
---
Enthusiast Package
---
These packages are designed for the Porsche enthusiast that works on their own car. With the exception of the Coding and Command Console options, the Enthusiast kit offers all of the great features of our professional kit, but will only work on up to 3 cars (managed by VIN).

2000 - 2005 Porsche 996 GT2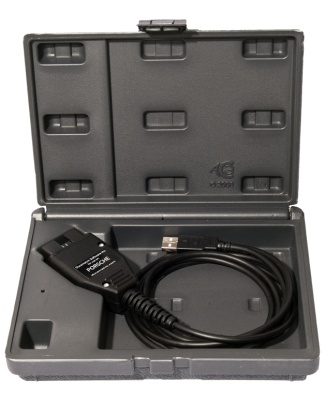 $287
This kit also supports the Porsche Boxster (986, 987), Carrera 911 (1996+ 993, 996, 997, 991), Cayman, Cayenne, and Panamera.